youdontneedaresume.com
 is an interactive project meant to highlight
awesome shit
 that didn't need university or formal education experience to be realized.
It was an experiment in web design and development, branding, and in celebrating an idea I love: that you don't need a resumé to make things you're proud of.
Below is the website front page. It encourages visitors to sign up to receive submitted stories in their inbox, and also features the latest submitted project. Users can submit their own projects by clicking "submit your project".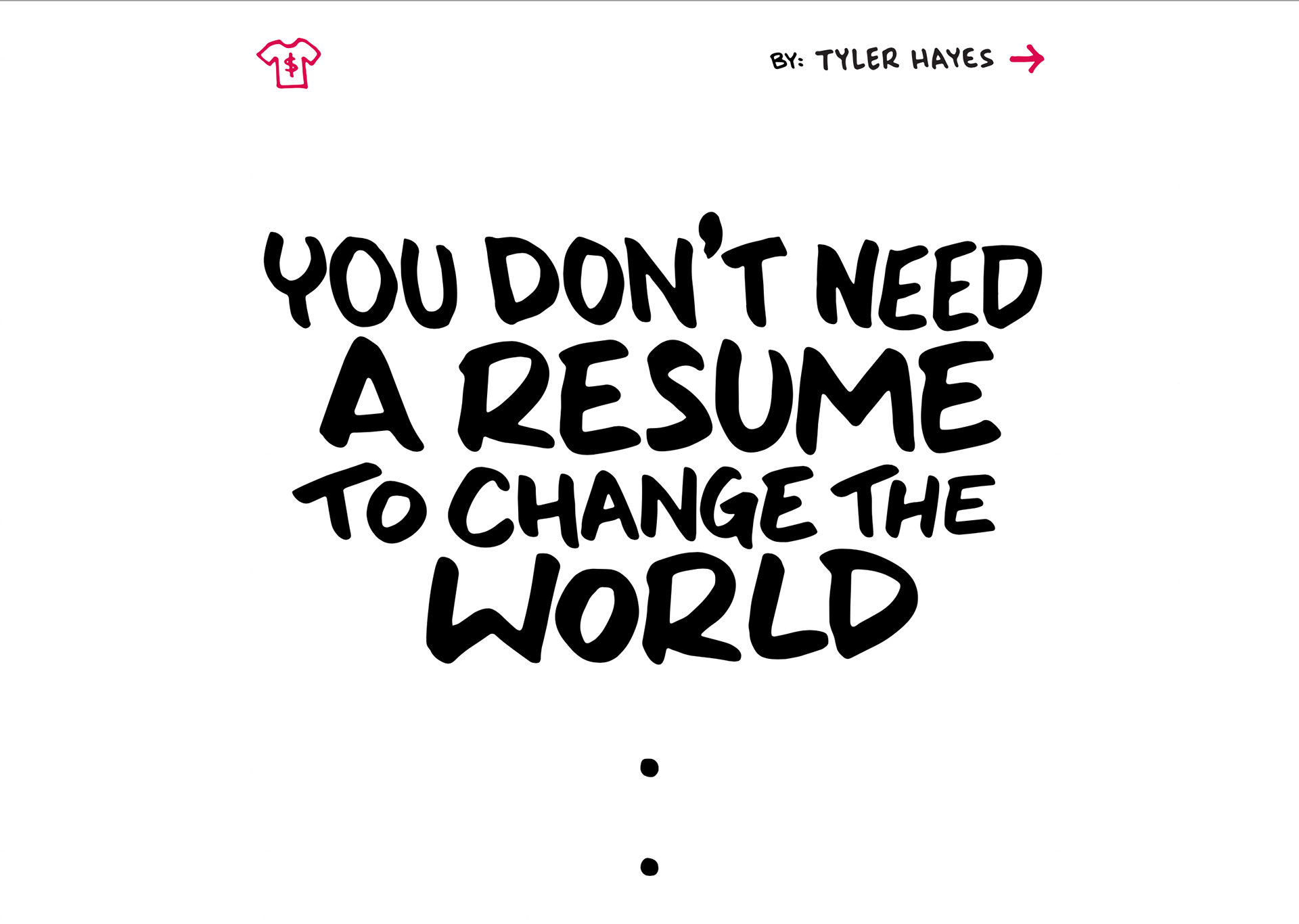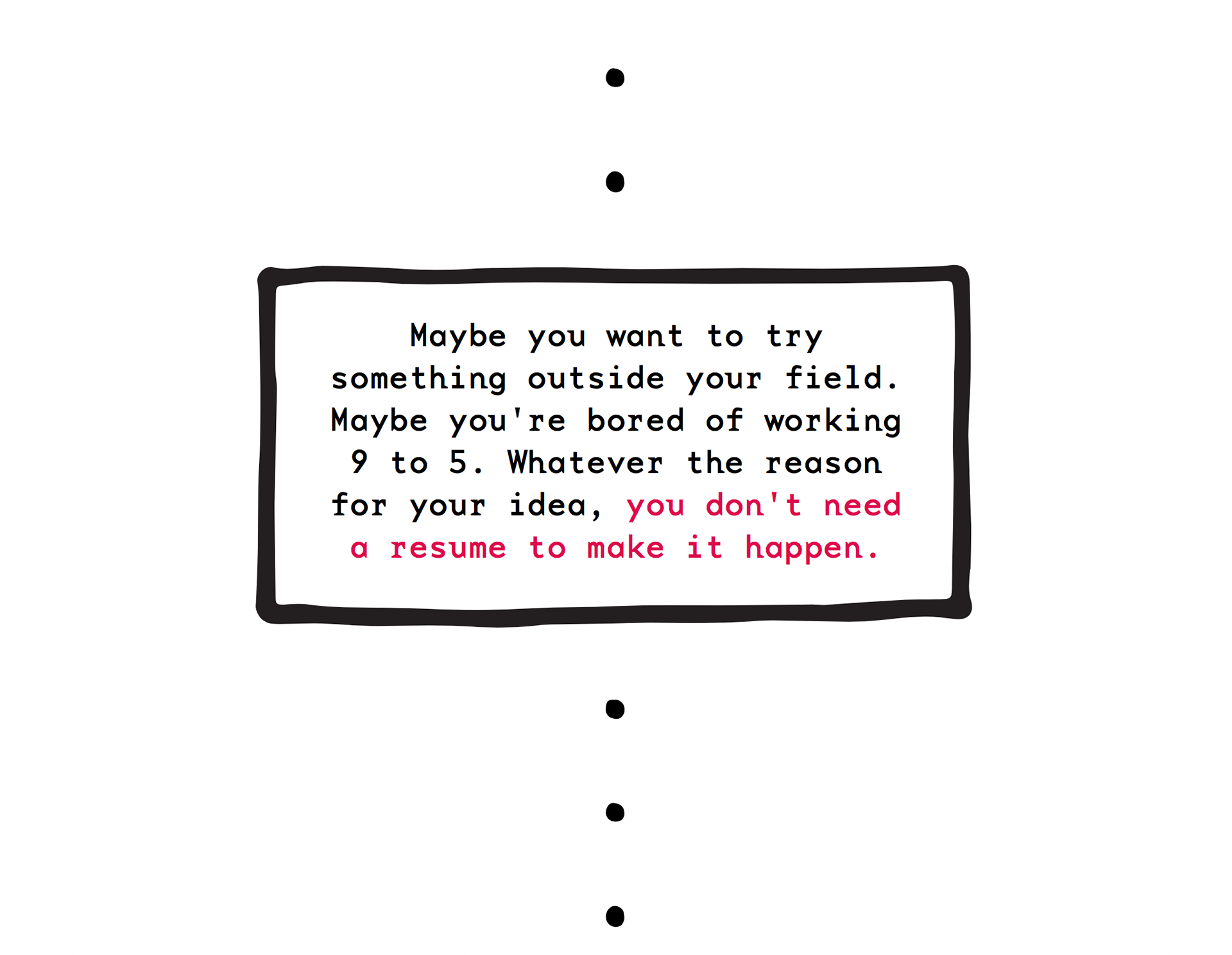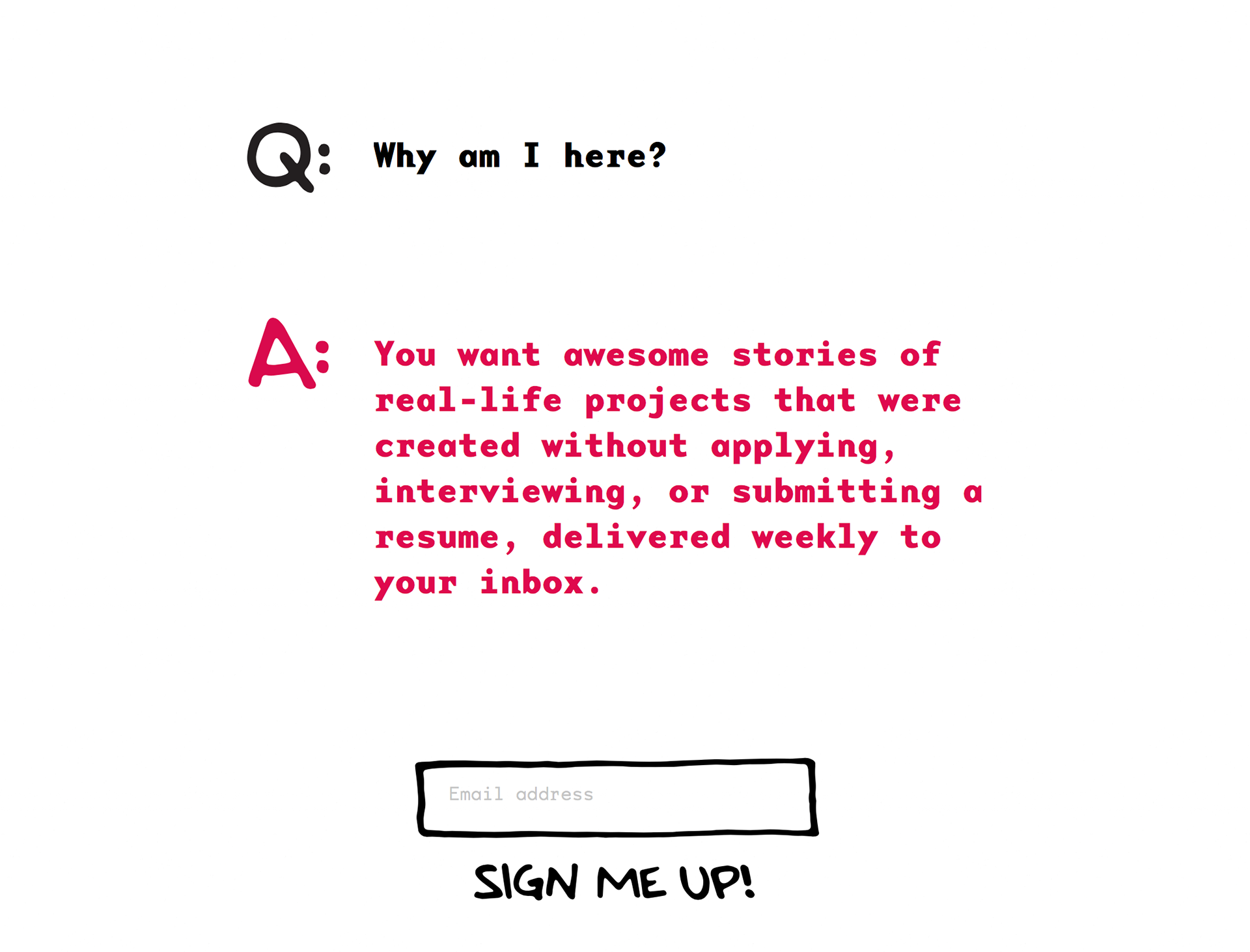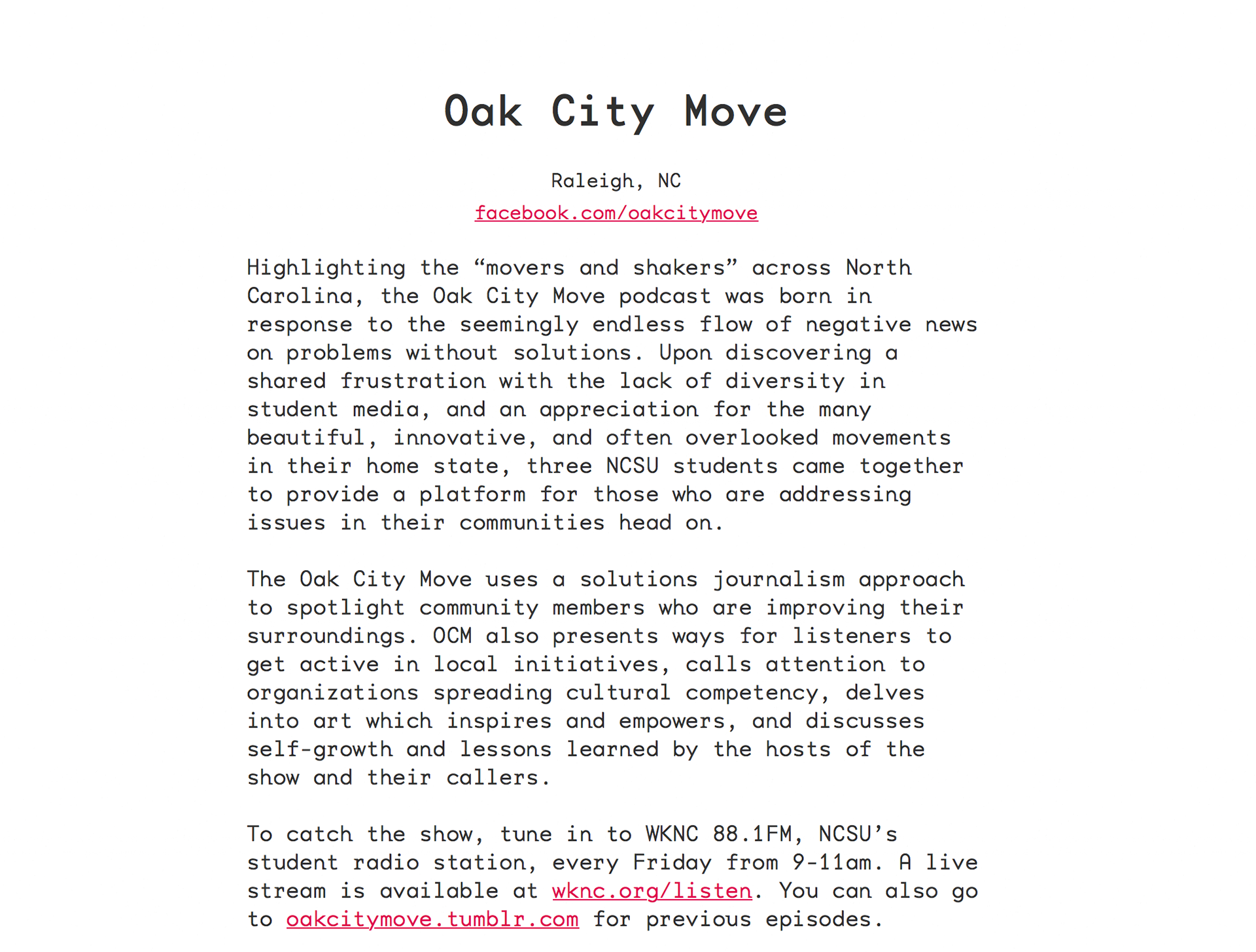 The form used for submitting a project: