Being a privately funded project, the Roof app was built on an extra lean development process. Meaning, before we could make the app glitzy and beautiful, we needed to start with the basics. 
The idea is:
instead of building an app in six months that people might love, let's build an app in two months, and spend four making sure it's what people love
.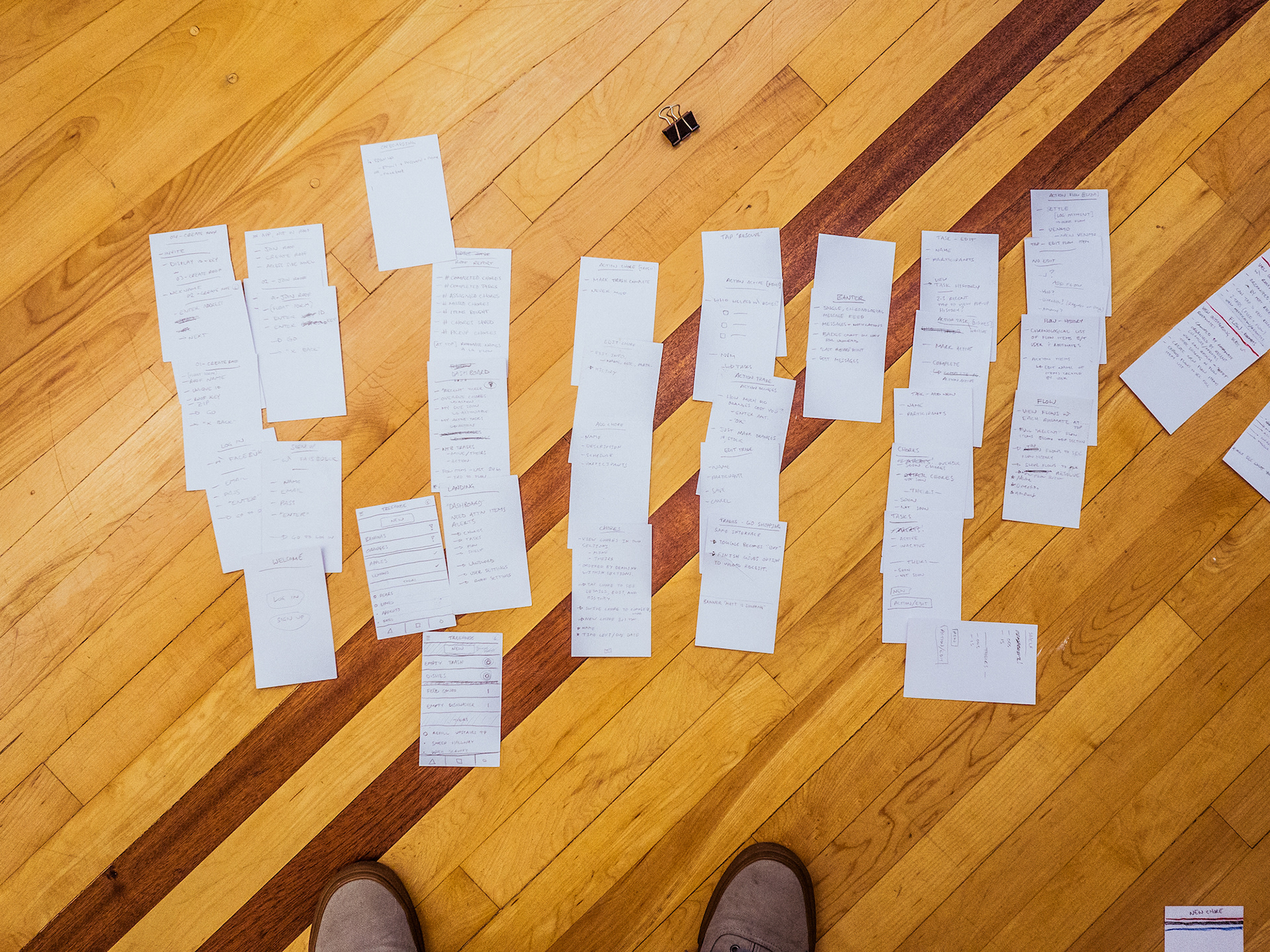 Mapping The UX
I began designing the first framework for Roof without ever looking at a screen. Each page of the entire app was mapped onto index cards: page descriptions on one side and a quick UI concept sketch on the other.
While testing any taskflow within the app, I could get a basic idea of how it may appear to a user simply by navigating through my "screens" by hand.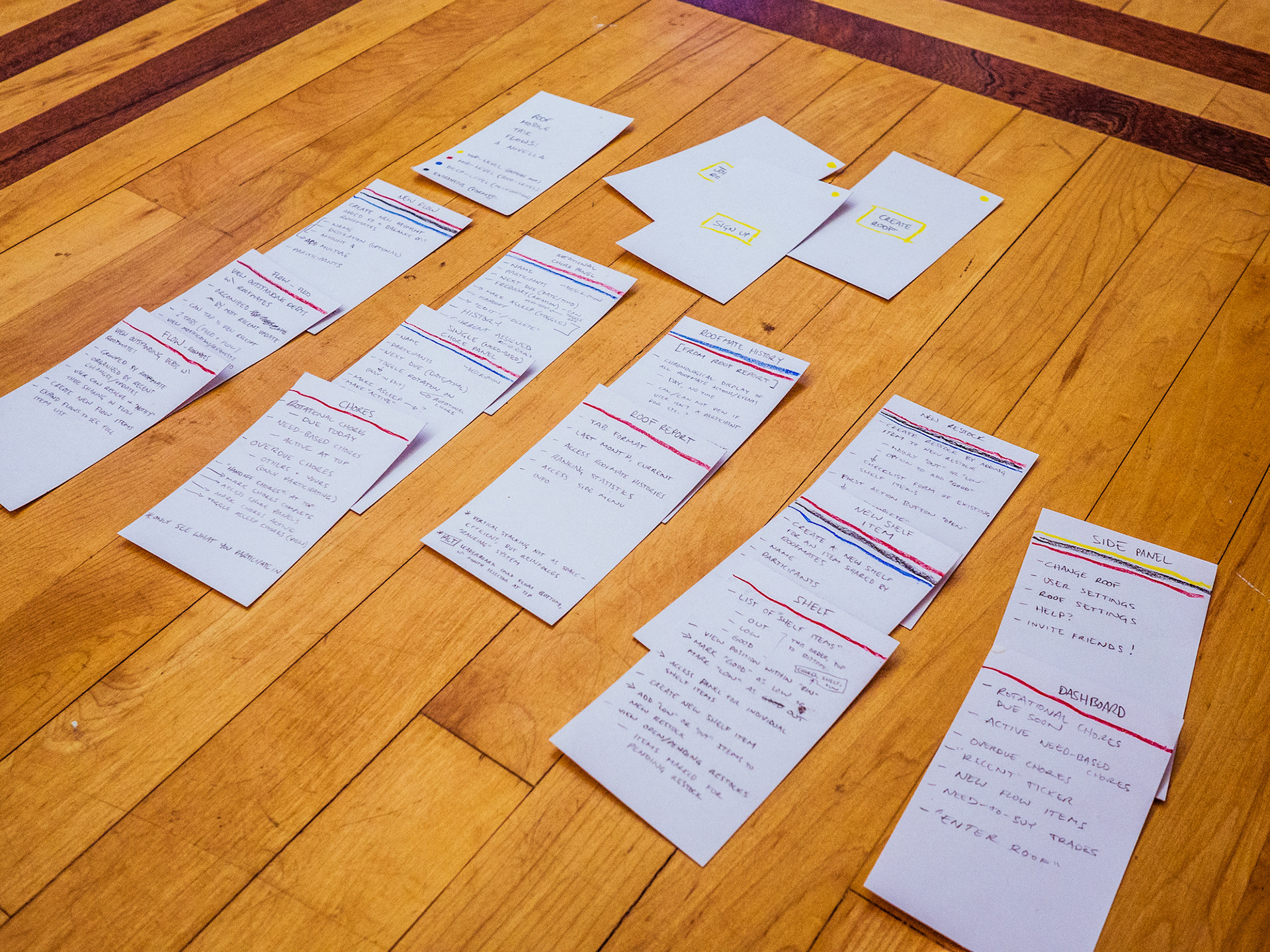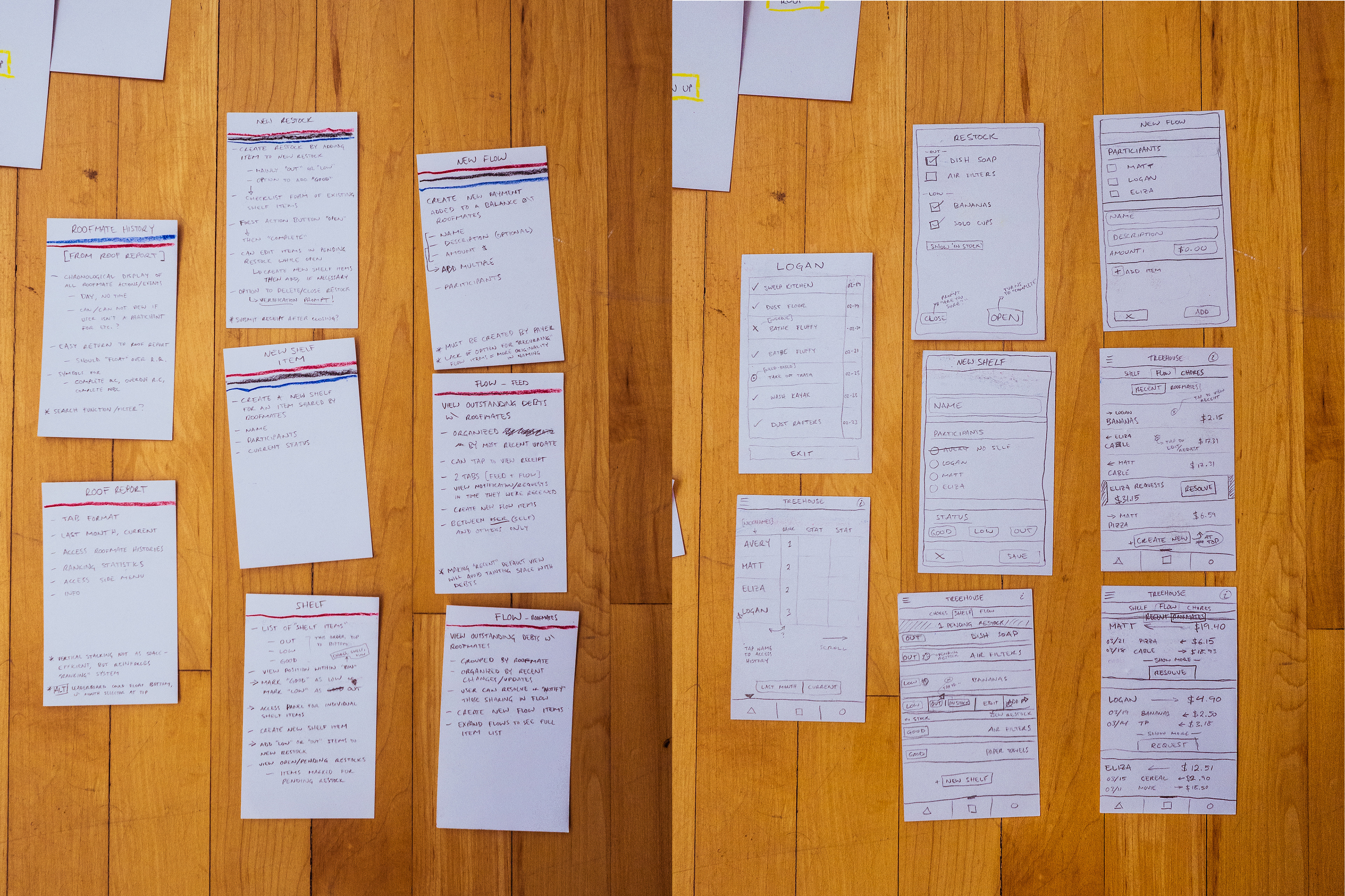 Designing for Lean Development
When you're trying to build out an app quickly, simplicity in function and visual architecture is key. What can be skipped or simplified,
for now
, that won't significantly inhibit the user's experience? In order to minimize the amount of "unnecessary" work done by our developers, I developed what our team affectionately called the Playbook.

The Playbook aggregated everything from text styles and colors, to margin widths and page layouts (of course, this was before we adopted Zeplin, or Sketch). This allowed me to minimize the number of different styles and views required to be built into the app all before beginning development. 

Roof still uses a lean development model for all our platforms, but its UI has come a long way. Check out Roof on the
App Store
or the
Google Play Store
, or just use our
Web App
.