Loop mobile app - UX/UI Wireframing

This project was for a client interested in building Loop, a mobile app based within universities, designed for both students and school administration.
User personas
Two of the multiple personas created for the primary user groups: students and faculty. Each was based on interviews with one or multiple real-world users who fit different areas of our audience.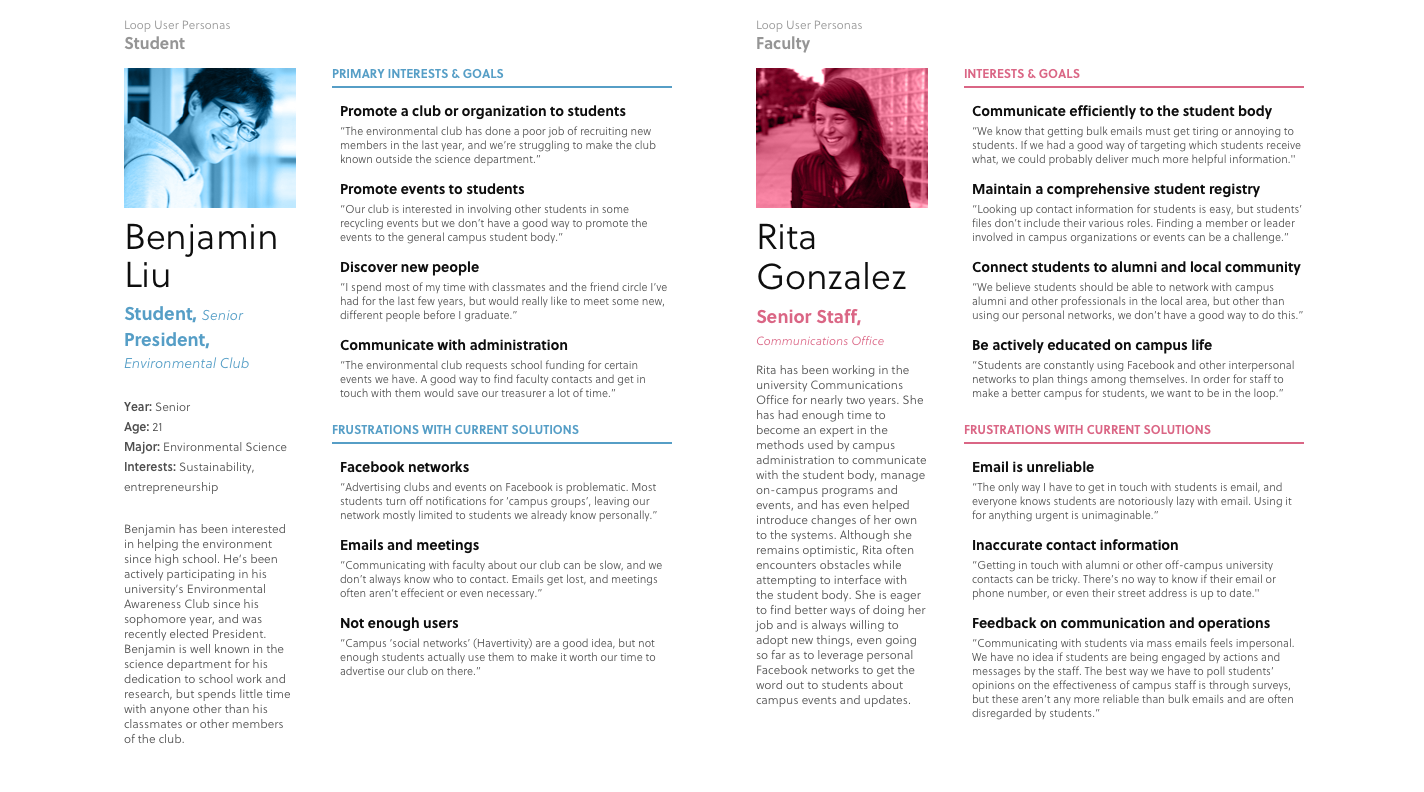 Functionality and organization
After defining and modifying features of the app using the user research, I began mapping the basic architecture of the app. The following artifacts were created for the purpose of communicating progress and thought processes to the client, and for referencing the relatively huge amount of spaces and features within the app.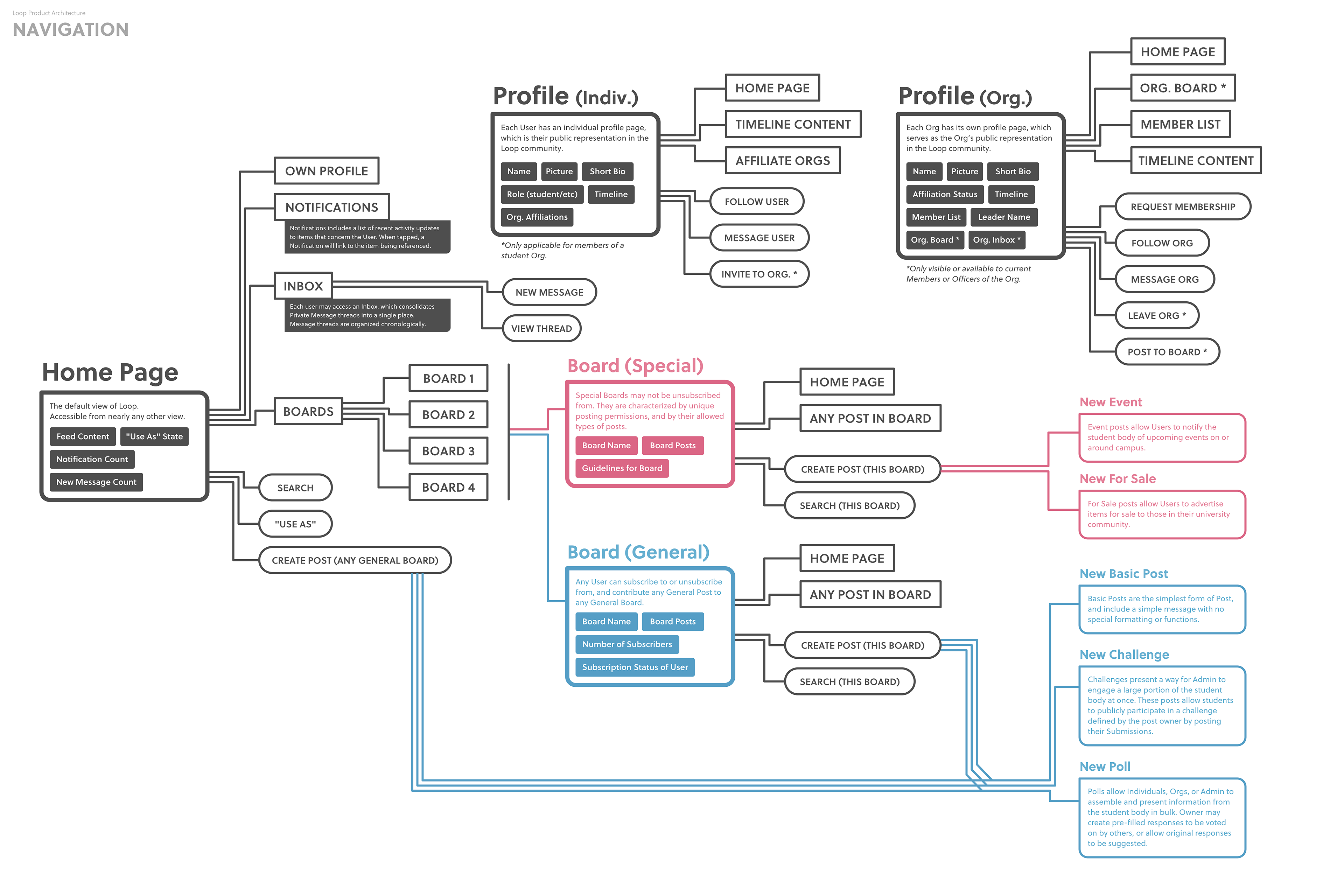 UI Wireframes
Using this information I began visually wireframing individual screens within the app. During this process I took care to keep the UI suited for lean development by designing individual components to be as simple and scalable as possible.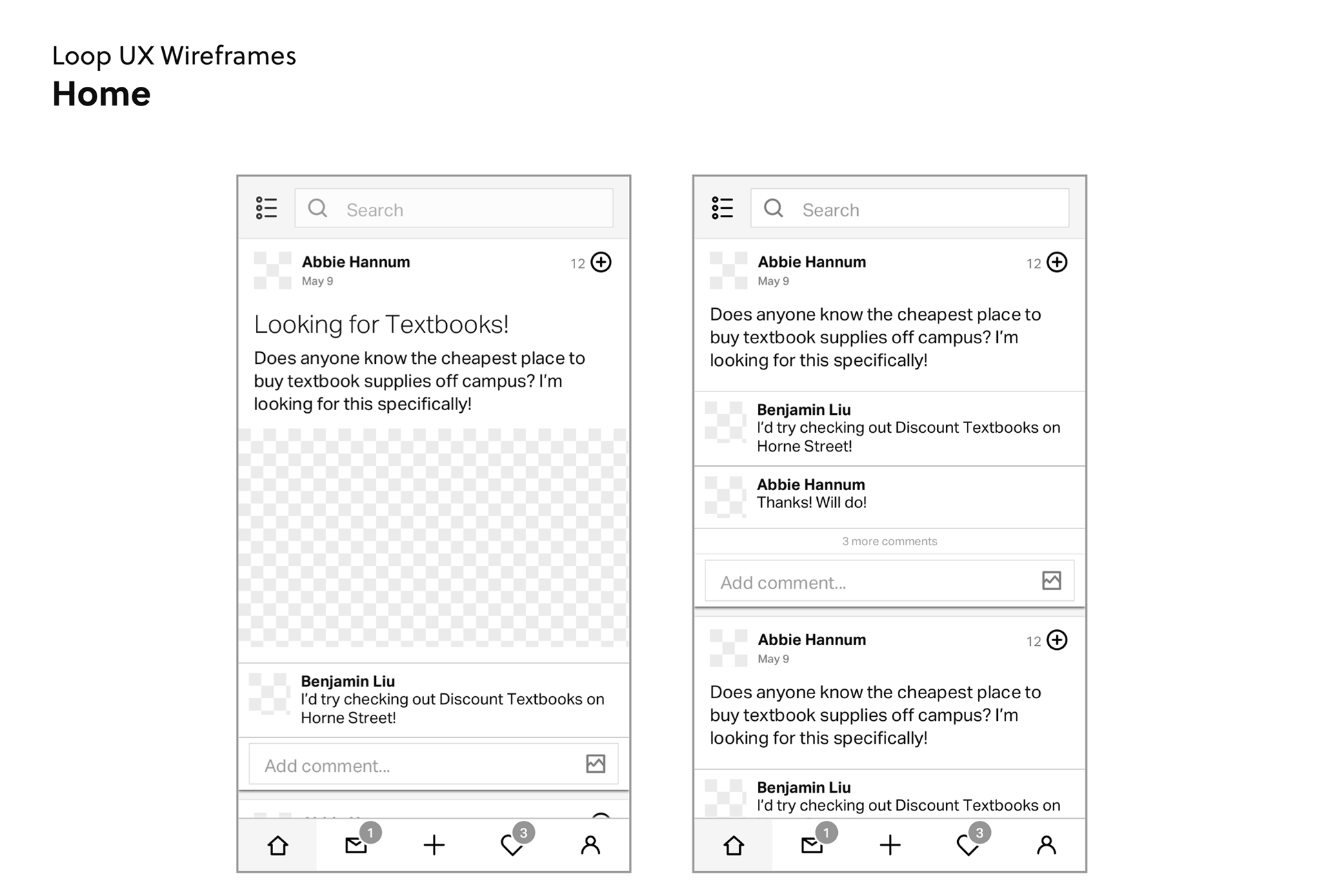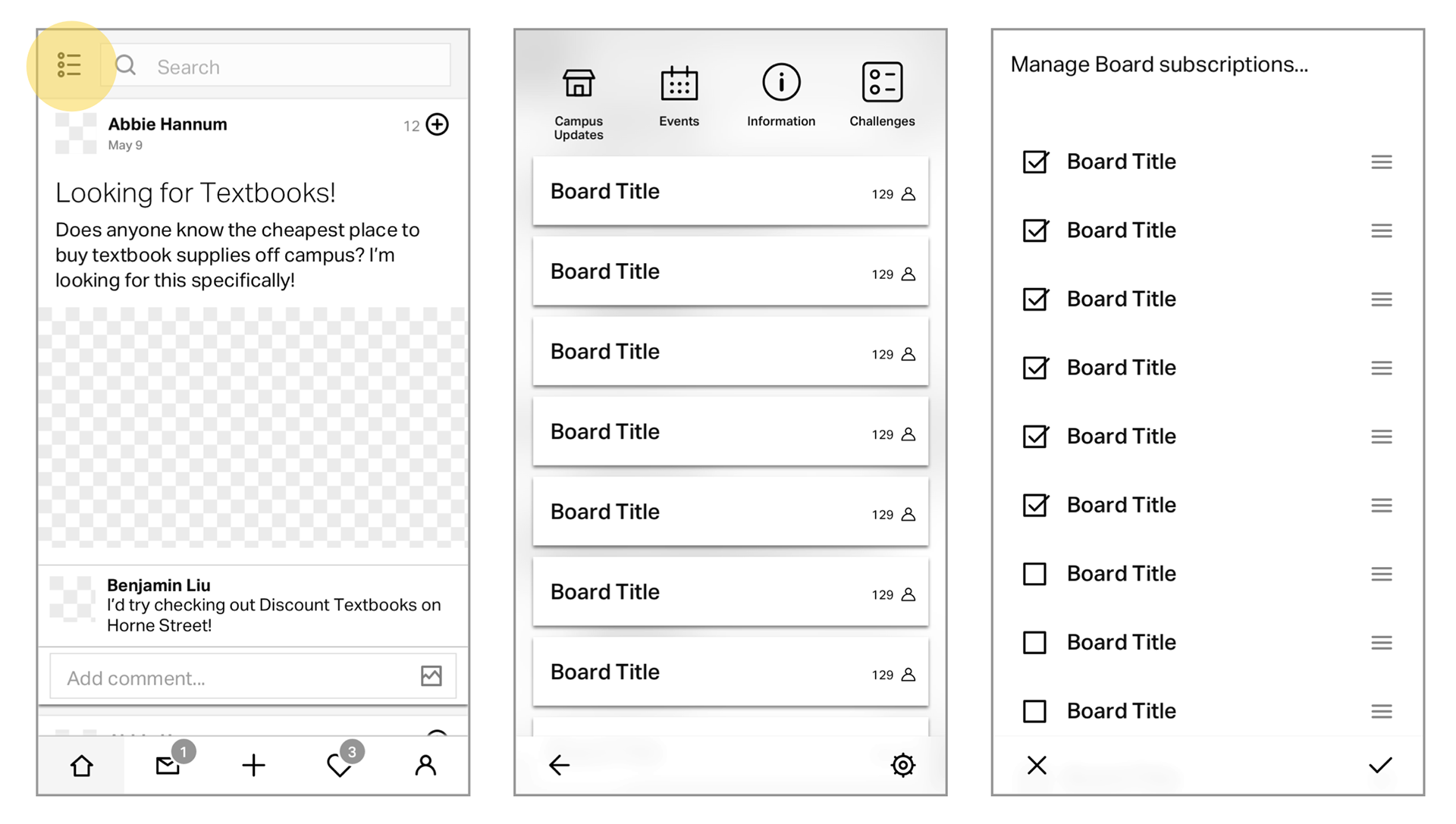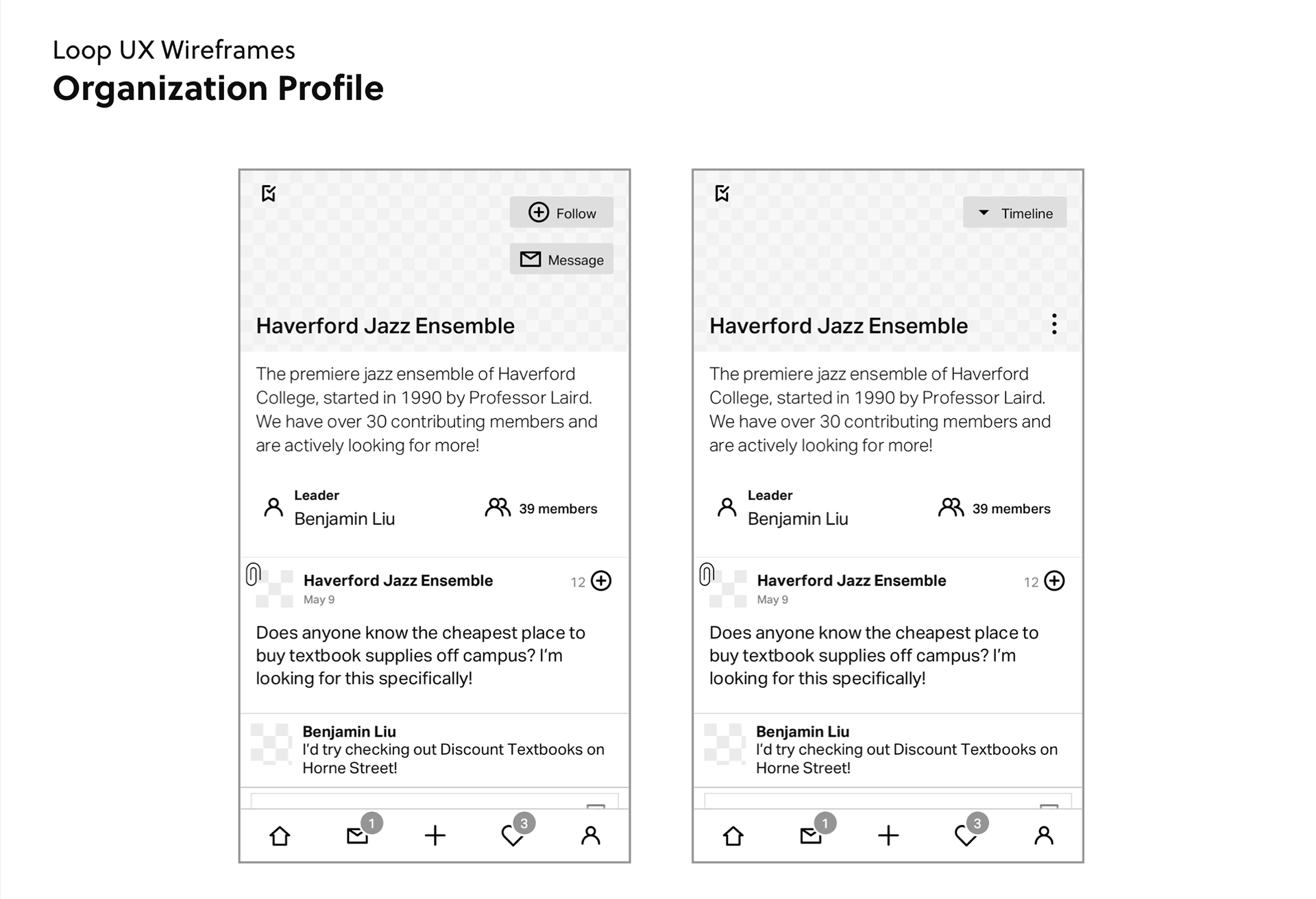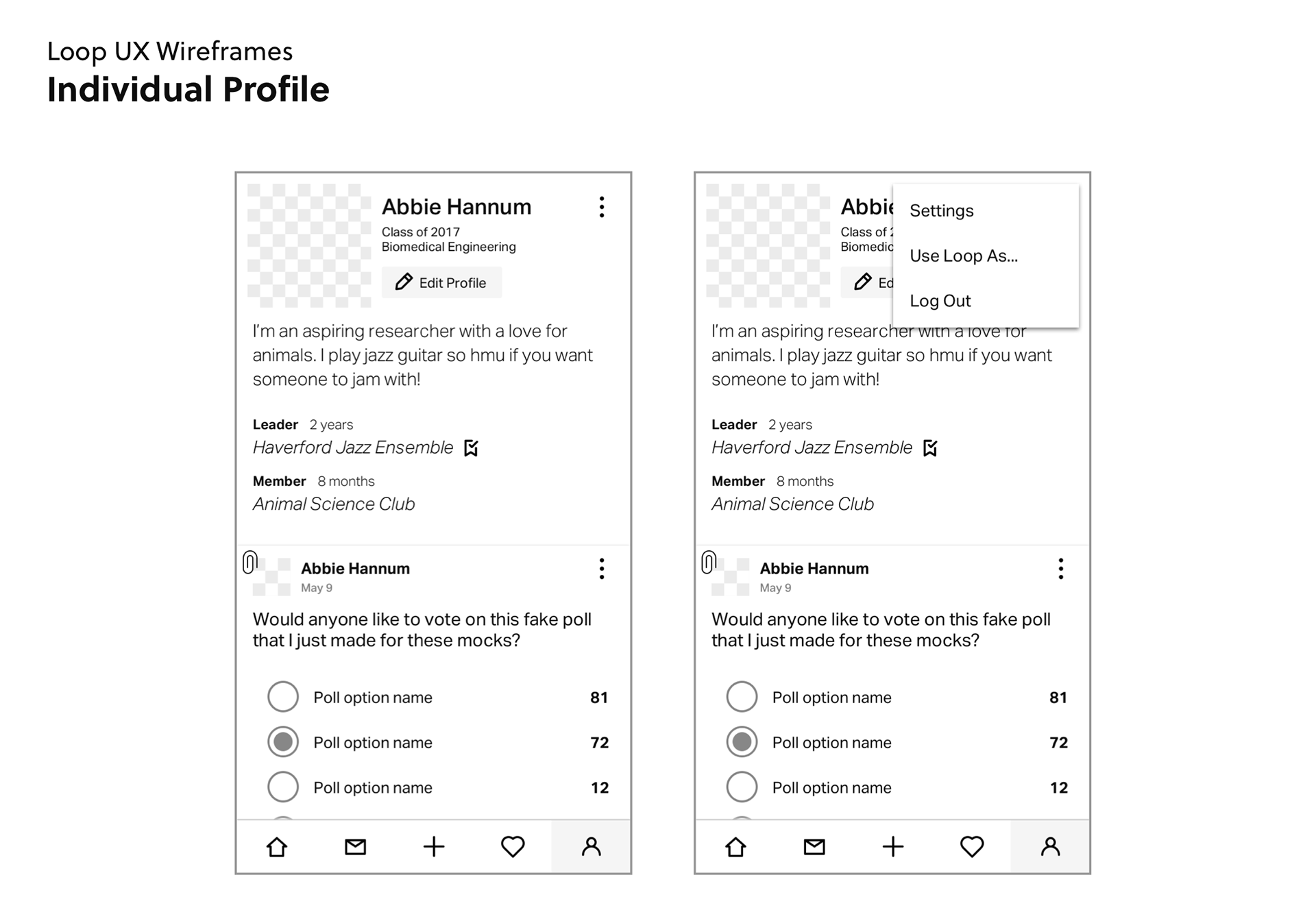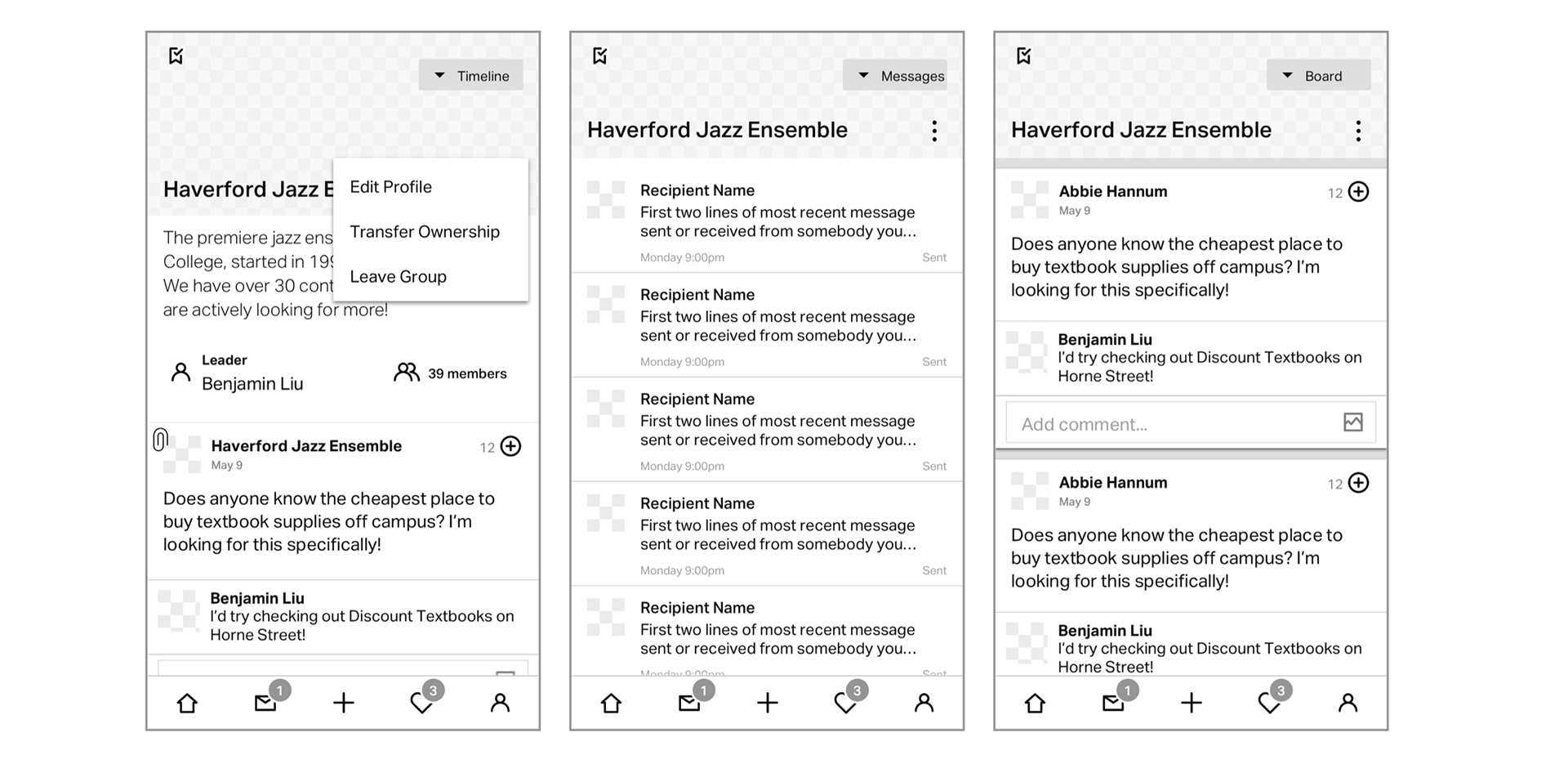 Final Wireframe + Architecture
After weeks of reviewing and revising these screens with the client using series of interactive prototypes and demos, we settled on final versions of the wireframes.
The following artifacts were created to notate the details in design and functionality, allowing the low-fi wireframes to be fluidly handed off for a high-fi design stage.